Apr 14, 2012
by Hector Solon
Remember this one… This is a website screen shot of the American Legislative Exchange Council (ALEC)  April 13, 2012. The day they all, the Koch Brothers and their mega-wealthy cabal, greedy CEOs, and hundreds of US and Multinational Corporations which are ALEC Members, a number which is falling rapidly…
…got a Wake Up Call!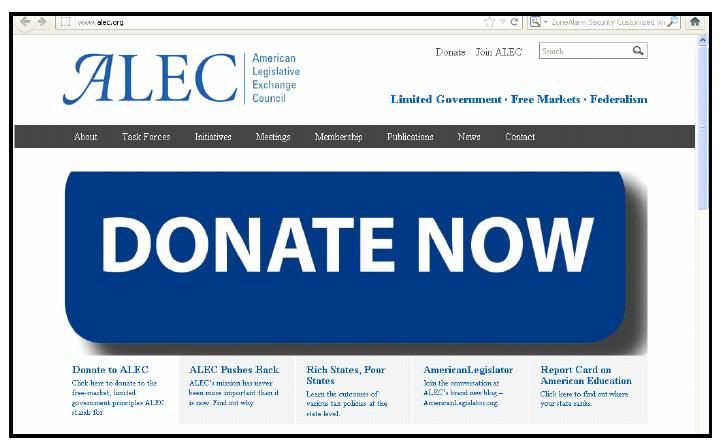 PS Do not donate ALEC or what people are calling a "radical right-wing organization" or that is what they say we call them, and they are right. You might donate to the orgs below instead.
To read the rest of this excellent post which covers a lot of ground, please click here.